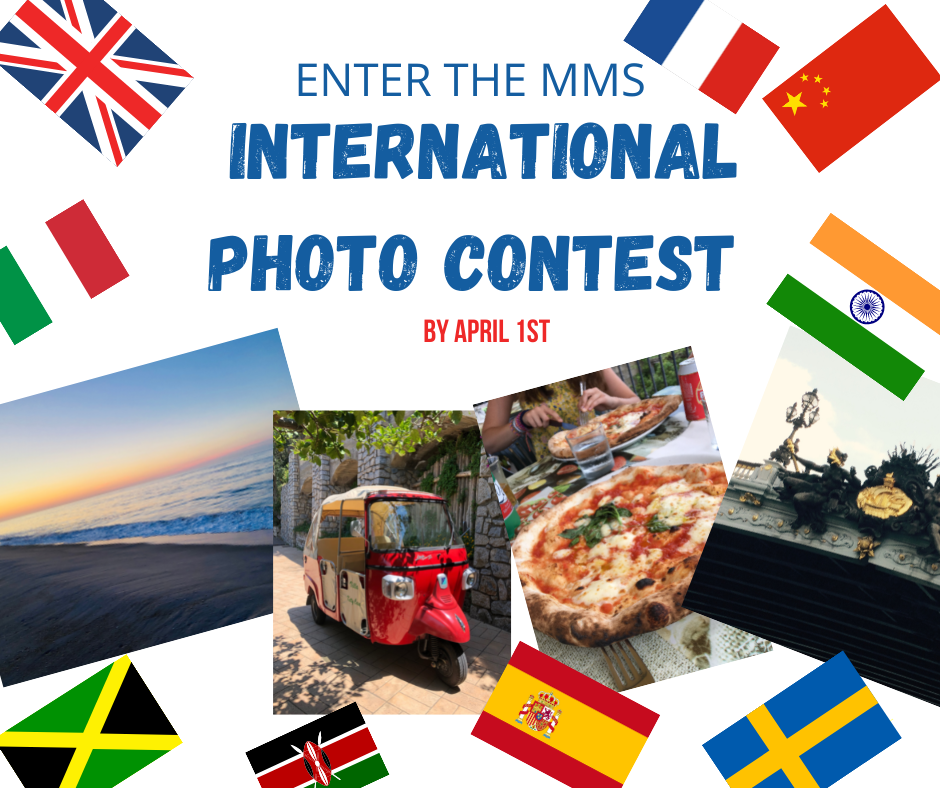 Are you interested in other cultures?
Do you love to take photos?
Enter the International Photo Contest with an original photo depicting your heritage or representing a culture or country that interests you! It could be an amazing photo you took on vacation, a creative way to capture a destination you want to visit, or your favorite cultural meal. Use your Imagination!
PRIZES WILL BE AWARDED FOR:
Most Iconic, Most Creative, Most Delicious, Best Traditional Outfit, Best Architecture, The Natural World, Coolest Wildlife
Submit photos to MPAphotographs@gmail.com to enter.
All submissions must include student name, photo title, and country/culture of inspiration. All submissions needed by April 1st.